Dr. Sunil Gupta, a very versatile and well known surgeon in north belt of the country
Dr. Sunil Gupta, Surgeon & Chairman KMC Group, is a well known name in domain of surgery, touching various horizons in different speciality of the field as Polytrauma, Laparoscopic surgeries, surgical Gastroenterology, surgery of many advance cancers, plastic and re constructive surgery, surgery of deep burn and urology also. He has proved himself as one of the most promising emergency surgeon in north belt of the country by operating polytrauma patients even with very low general condition. He has started his own repair of badly shattered liver after trauma about 25 years back and saved many patients who were going to die.
Starting his journey from Lucknow in 1992, He has performed so far more than 72 thousands surgeries in a span of about 29 years and he has been accepting different challenges of life saving surgeries time to time. Apart from the conventional surgeries done by a general surgeon, he has been performing surgeries in routine, of chest, lungs, oesophagus, all difficult surgeries of pancreas, thyroid gland, arteries and veins. He has devised new technique of prolapse rectum in paediatric age group and many children have become benefited out of it.
He used to operate time to time very frequently the patients from the weaker section of the society and having many complicated surgical problems. He never say no to operate any surgery in the body except brain, spine and heart. He has a passion to accept any challenge of doing surgery when the patient is going to die due to refusal of surgery at many centres across the state and country.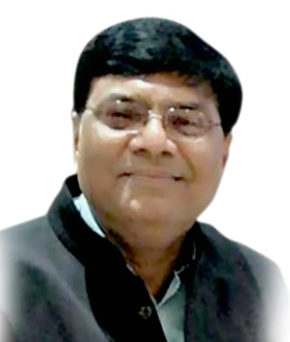 Dr. Sunil Gupta
29 Year of Experience
72 Thousands Surgeries
Specialist in Laproscopic, Polytrauma , Hepatobiliary, Gastro & Chest Surgeries